Cream Cheese Frosting is fantastic. Sweet with a tang! Carrot cake isn't carrot cake without cream cheese frosting :)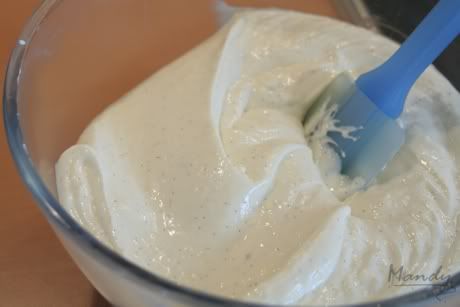 I like to add vanilla bean seeds, tastes great and I love seeing the minute black specks. There are many variations you can try, add ¼ cup of cocoa or 1-2 Tbsp instant coffee which makes it great on chocolate cake. You can also add lemon or orange zest for a different flavour.
Ingredients:
3x 180g Full Fat Cream Cheese, chilled
115g Unsalted butter, softened
250g (2 cups) Icing Sugar, sifted
2 tsp Vanilla Extract
or
Seeds from 1 vanilla pod
Method:
Beat the butter until smooth and creamy in a large bowl, add the cream cheese and mix together until smooth
Add the icing sugar and vanilla, then start mixing on lowest speed until icing sugar is fully mixed in
Tip: Frosting may appear to go a bit soft and "soupy" at this stage
Increase the speed of mixer to highest and beat/whisk until frosting has thickened to a piping or spreading consistency
Tip: Think of cream cheese just as cream. Keeping it chilled and then whisking/beating it on high speed thickens it up
Makes enough to cover and fill a 3 layer 8-inch cake.
Most recipes I've found say to use room temperature cream cheese, but every time I've done that, my icing comes out far too soft (resulting in cake layers sliding off and even once destroying the top 2 layers of a carrot cake :( ) and even chilling it doesn't seem to help (well, I don't have the time to chill it overnight before frosting) so I use cream cheese straight out the fridge (but butter MUST be softened!) and have had great success doing it that way.
Can be refrigerated, covered, until ready to use.